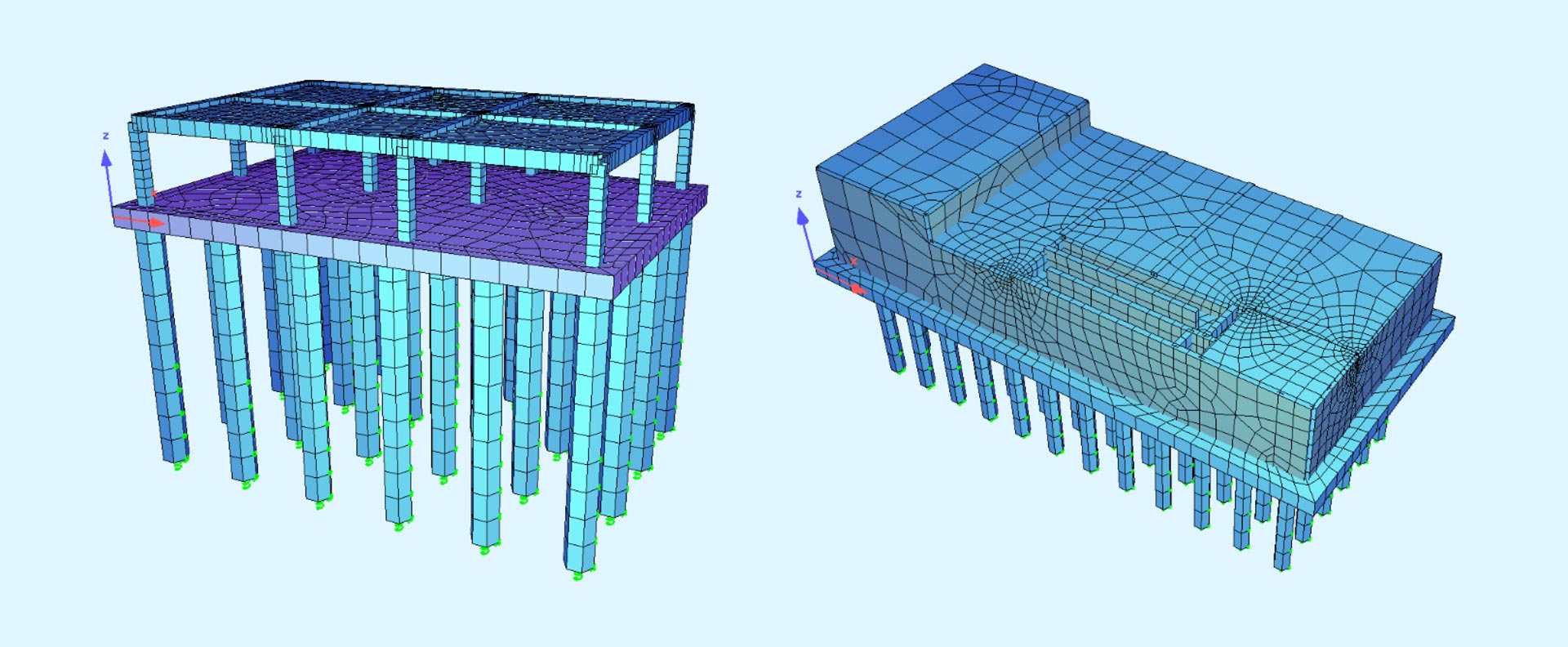 Structural Design of the Wastewater Treatment Unit, the Administration Building and their Deep Foundation System in Samothraki
The scope of this project was the structural design of the buildings of the Wastewater treatment unit as well as the Administration Building and their foundations (piles). The analyses were non-linear due to the structure-soil interaction.
The wastewater treatment unit is comprised of a tank complex made of reinforced concrete based on an R/C slab which is founded on R/C piles. The same system is for the administration building at the vicinity of the wastewater treatment unit.
Location
Samothraki , Greece
Client
Region of Alexandroupolis
Our Scope of Work
Structural Design
Technical Info
Reinforced concrete, R/C slab, R/C piles
Software
SOFiSTiK AG
10MG WATER TANK OF PRESTRESSED CONCRETE
SPECIAL CONCRETE STEEL & COMPOSITE STRUCTURES
STEEL GANTRY
SPECIAL CONCRETE STEEL & COMPOSITE STRUCTURES