City of Masdar, Abu Dhabi, 2021
Project Description:
Structural Design and Optimization of Large-Scale Canopy structure.
Technical Info:
This very special project included the structural design and optimization of the architectural concept of a free form canopy. The process included the determination of the materials (concrete, steel, carbon, etc.), the structural optimization of the initial architectural concept with the assistance of parametric design tools the structural design and cost analysis of the structure in the concept design phase as well as the preliminary geotechnical design.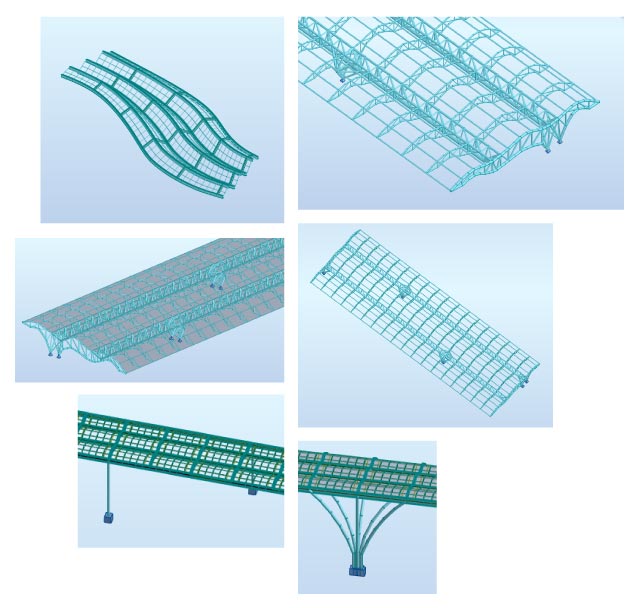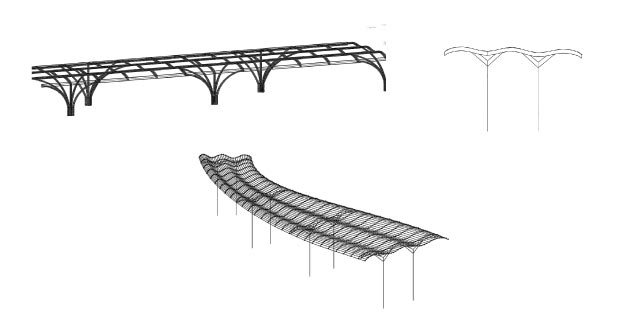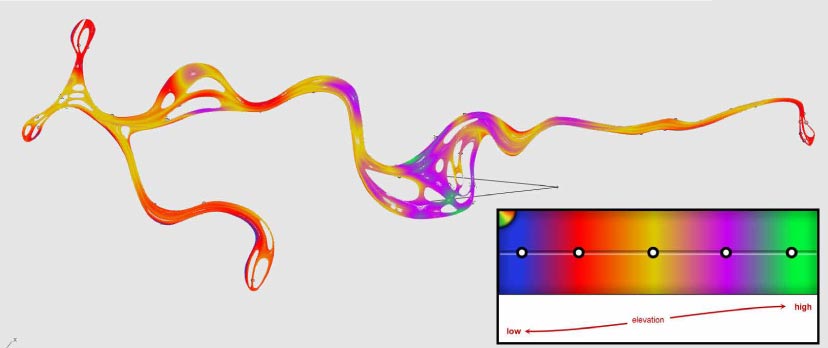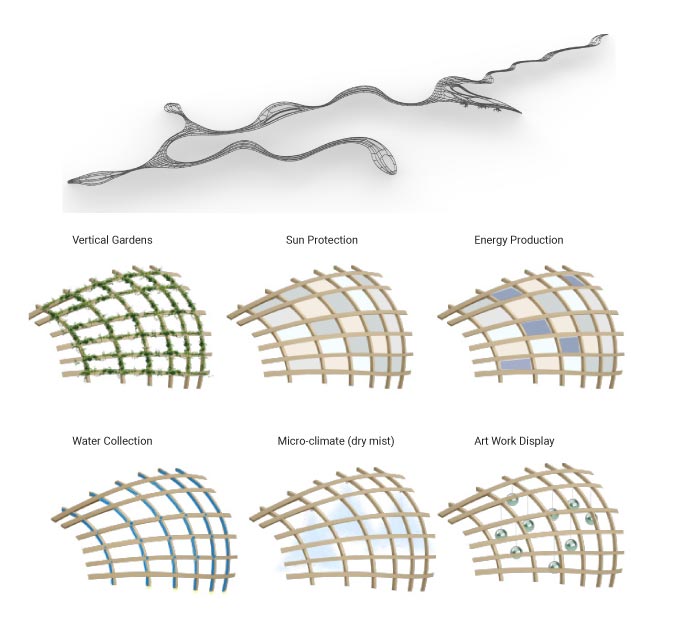 Location
City of Masdar, Abu Dhabi
Client
IBI Group
Our Scope of Work
Structural & Geotechnical Design
Credits
IBI Group, Evi Vrizoni, Evan Pantazis
Software
Robot Structural Analysis, Rhino, Grasshopper
Steel Offshore Platforms
SPECIAL CONCRETE, STEEL & COMPOSITE STRUCTURES
10MG WATER TANK OF PRESTRESSED CONCRETE
SPECIAL CONCRETE STEEL & COMPOSITE STRUCTURES